Interested in joining our SPECIAL members by donating so that we might provide the best possible experience for students who choose to take advantage of our programs?

OUR SPECIAL MEMBERS RECEIVE A PLACE ON THIS PAGE IN SEVERAL CATEGORIES:

BRONZE MEMBERS HAVE DONATED $1 to $500
SILVER MEMBERS HAVE DONATED $501 to $1000
GOLD MEMBERS HAVE DONATED $1001 to $1500
PLATINUM MEMBERS HAVE DONATED $1501 OR MORE
ALL DONATIONS ARE TAX DEDUCTIBLE TAX ID # 31-1710945


PLATINUM MEMBERS INCLUDE:

MUCKLESHOOT INDIAN TRIBE
PEPSI COLA
COSTCO

GOLD MEMBERS INCLUDE:


SIVER MEMBERS INCLUDE: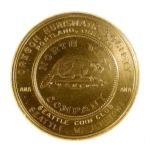 BRONZE MEMBERS INCLUDE:

We are currently creating content for this section. In order to be able to keep up with our high standards of service, we need a little more time. Please stop by again. Thank you for your interest!